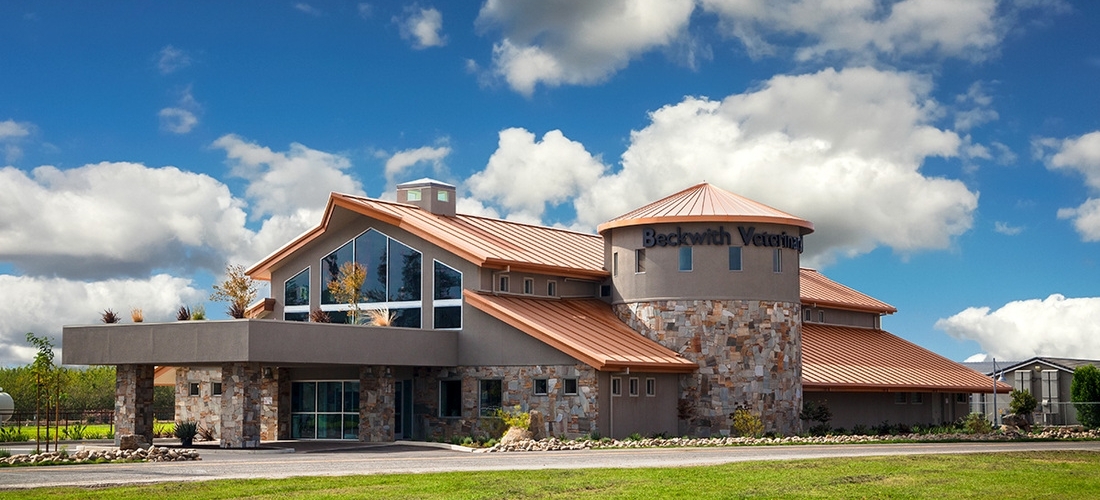 Winner of the AIA Sierra Valley Design Excellence Award 2013
15,000 s.f. veterinary hospital designed to be one of the most sustainable buildings in the area. Featuring 7 exam rooms, 6 treatment tables, ICU, dual surgery suite, digital radiograph and ultrasound.
Sustainable features include a 300,000 gallon underground rainwater cistern coupled with the building's water-source heat pump cooling system to create an extremely efficient HVAC system.  In addition, it features high-efficiency irrigation and drainage system, photovoltaic panels, recycled materials and a roof garden.
The project also includes a 2,600 s.f. large animal treatment barn.